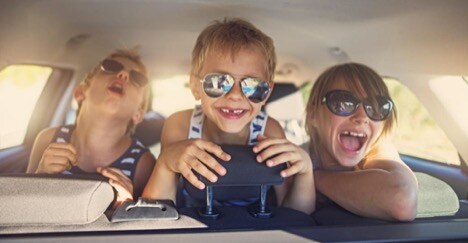 From our Webber family to yours, we pride ourselves on offering a more efficient buying process, tailored vehicle financing, bar-raising repairs, and outstanding customer service each and every time. When it comes to the vehicle industry, here is how Webber will take you further.
Buying a Vehicle Means Finding One That Fits Your Lifestyle.
Webber understands that you're not just buying a car or vehicle, you're buying a destination. Whether it's road trips, family events, carpools, or anything in between, we can help you find the perfect vehicle to match your lifestyle. We offer a more efficient buying process that allows for a wide selection of vehicles. It is our absolute pleasure to take care of your family and help you find that perfect car.
No Need to Sweat About Leasing.
Let's be real, vehicle financing should be hassle-free. Our finance department has both the experience and expertise to find the right financing options for each and every guest. We embrace adding, subtracting, dividing our way to unique financing solutions that are perfectly tailored to you.
Repairs? We Have You Covered.
From breaks to transmission, and everything in between, we have you covered. Even if it was not purchased at Webber Family Motors, our service department handles any preventative maintenance and service on future repairs. You can count on our highly qualified technicians to execute accurate and exceptional service, provide upfront estimates, and present customer satisfaction in a timely fashion each and every time.
Trust the Safety of Your Travels to Webber Family Motors.
Here at Webber, we say, "taking care of your family is our greatest honor." As a family-owned business, we are as reliable as they come. We pride ourselves on providing expert services all the time, every time. When our professional staff and auto-body shop get together, you can trust us to help you with anything from vehicle financing, to auto collision repairs, to finding that perfect car.
For more information on how Webber Family Motors can take you further, schedule an appointment. From our Webber family to yours, it would be our honor to work with you.