When you are about three months out from the end of your vehicle lease, start planning your next move. Will you purchase the car? Trade it in for a different vehicle and start a new lease? Or are you planning on walking away from the lease and starting somewhere new? No matter the decision you make, it is always best to start thinking about your plan early.
Start Your Research Early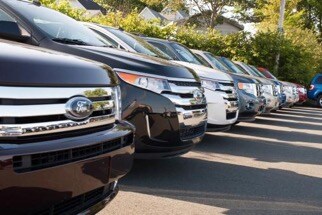 The most important thing you can do when you know your lease is ending soon is to start researching. You don't want to be at the end of your contract with no backup plan, otherwise you could end up without a vehicle for a few days or even weeks. The first thing you should take a look at is the residual value of the vehicle you're driving. This number, found on your lease agreement, will tell you the purchase price of the vehicle once your lease is up. The good news is this number can not change once your lease agreement is signed.
This number is also important because it lets you know if you have equity, regardless of if you decide to purchase the vehicle. If you don't check the value, you could potentially be walking away from thousands of dollars when you sell the vehicle back to a dealership.
So, What Are Your Options?
1. Walk Away From The Lease
If you choose to walk away at the end of your lease, you will have a few small fees to cover. A disposition fee is usually around $300 - $400, depending on who you lease through. This fee will cover the general cleanup of the vehicle, as well as any expenses associated with selling the car. There will also be charges incurred if you have gone over the allotted mileage on the car and fees for any wear and tear beyond the normal.
2. Trade-In
If you decide to trade-in your vehicle for a different one, remember that you have options. What many people don't know is that you can take your car to any dealer, not just the dealer who arranged your lease. Not all dealers will offer you the same amount for your vehicle, so use your negotiation power and check around.
3. Purchase The Vehicle
Great news! If you fell in love with your vehicle, you have the option to buy it at the end of your lease. Before you sign the purchase agreement, make sure you can afford the monthly car payments. When you lease a vehicle you'll usually pay less in monthly fees than when you decide to purchase the car. If purchasing the vehicle is what you choose to do, we recommend a downpayment of at least 20% of the vehicle's purchase price. Remember that the purchase price can be found on the lease agreement under residual value.
Value Your Lease
When it is time to sell your leased vehicle, shop around at a few different dealerships. Get some quotes from car managers and see what they are willing to offer you. Make sure you know the true value of your car as well as the residual value. If you are having trouble figuring out the value of your leased car, contact the dealership you signed an agreement with and check to see where you sit. If you prefer to get a quote online for your trade-in, try out our online appraisal calculator.
Once you know the residual value and true value of your vehicle, you can make a more informed decision on one of the above three choices. Are you ready to lease a vehicle or learn more about the process?
Schedule an appointment
with one of our staff and we'll work with you to find you the best value.