Wondering whether you should buy a new car, settle on a used one, or simply keep maintaining your current vehicle? Are you considering an SUV or van simply because you don't know if a car is the right model for you?
Thanks to recent advances in car technology and design, changes within the insurance industry, and the budget-friendly components of cars, buying a new car could be the best option for you and your family.
Here are five reasons cars are the optimal choice for many consumers.
1. Style Preference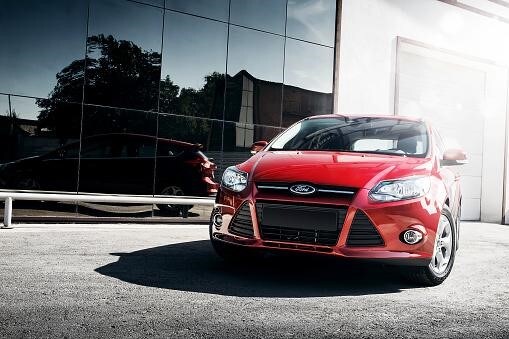 One of the biggest perks when you buy a new car is having complete control - you get to choose the exact car you want, with all the options you want. You won't have to settle or compromise on the color, engine size, upgrades, or style.
Always wanted heated seats? No problem. Looking for a vehicle that fits perfectly inside your garage? Tired of settling by driving someone else's second-hand car? With today's competitive financing rates and incentives, it's easier than ever to buy a new car, and enjoy driving your dream vehicle.
2. Fuel Economy
We're at a point in the current economy that gas is relatively cheap, and modern vehicles get better fuel economy than ever before. Advanced engineering means better, sleeker designs of cars and overall fuel-saving technologies such as auto engine start/top and lower emission controls. The materials used to build cars are more innovative than ever and made out of high-powered steel that's lighter and safer.
Cars are typically easier on the gas budget due to compact size and efficiencies of design. That's a generalization even before considering the popularity of hybrids, plug-in hybrids, and other economic-forward models.
3. Favorable Insurance Rates
In general, cars are often cheaper to insure than SUV's or trucks.
When buying a new car, you're already spending a lot of money. Lowering your insurance rates helps with your new purchase and budget. The national average cost for car insurance is $1605 per year, but the top rated "least expensive" car to insure comes in at $1,110 annually.
These days, insurance rates for brand new cars are often the same as, or even cheaper than, rates for used vehicles. Thanks to the multitude of safety features on new cars that result in fewer injury and death claims to insurance companies. New cars also come equipped with advanced anti-theft systems that protect against incidents while repair costs on new cars are often lower than the cost of fixing older, outdated models.
4. Low Interest Loans
Automotive manufacturers are renowned for offering very attractive loan terms on new cars; these low-interest loans can often result in lower monthly payments than are available on comparable used vehicles. After all, vehicle brands are in the business of selling new vehicles, and they're often willing to give consumers cut-rate financing in order to encourage consumers to buy a new car.
5. Affordability
One of the biggest reasons cars are so popular with American families is their budget-friendly affordability. Most consumers have a budget and have an ideal price point they'd like to meet when buying a new car. The advantage of buying a car when considering budget is getting more for your money - considering cars are often the lowest price on a dealer's lot, and there's more room for upgraded trim packages and buying newer models.