Buying a car is a big investment that requires trust and reliability. When you're on the hunt for the perfect car, knowing where to start is not easy, but finding a car dealership you can rely on makes the process much easier. Not all car dealerships are made equal. Some put their customers first, others put themselves first. Here are four signs you've found a reliable dealership that's worth your business.
What To Look For To Find A Great Dealership
Sellers Who Listen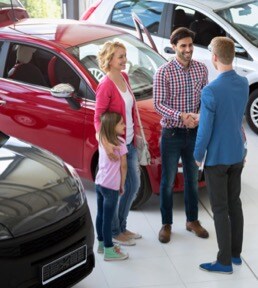 Commission-based work can create situations that take the focus away from customer's needs. If a salesperson is ignoring your requests and showing you cars out of your budget, you're not in the right place. Instead, look for a sales staff who cares about your opinions and shows you the types of cars you want to see.
Zero Sneaky Tactics
A reliable dealership will never have to lie, trick, or deceive customers simply to get them in the door. Some dealerships are known for tactics such as advertising one thing just to get customers in the door, only to provide different details once they show up. If a dealership is advertising something, they're responsible for keeping their end of the bargain.
Dependable Information
Too often, an unreliable dealer will tell customers false information in hopes of making a sale. To some sellers, a lie that gets a customer into negotiations with a manager is a lie worth telling. A great dealership will always provide reliable information, even if that means telling a customer that a sale isn't possible.
How Long Has The Dealership been in Business
It's survival of the fittest out in the dealership world. Although there are many reasons that dealerships go out of business, it's those reasons that would prevent you from finding the perfect vehicle. It's a smart idea to check out dealerships that have been around for a while, because they're the dealerships that are likely to have those creative solutions, great customer service and know how to get you that "perfect match" vehicle.
How Large is Their Inventory
A larger inventory means more options, and the higher the likelihood that you are going to find your vehicle. Most dealerships have a page on their website where you can go to get a feel for what they have in their lot. If you're not liking what you're finding, better to check out the next dealership.
Are Prices in Line With Other Dealerships
Every car shopper has the question: "How do I know that this price is a good one?" The cheap cars are cheap for a reason. Ridiculously priced cars may be priced as so to fool your financial expectations. The trick is to find that sweet spot where you get what you pay for. It's important to make sure that the prices you see are in line with other dealerships.
Shopping for a car is a process that takes research, time, and money, but a great dealership can make a sale much easier. Instead of wasting time with car dealerships who view you as nothing more than a sale, learn how to spot a reliable car dealership the first time, and make your purchase with someone who cares.
"Taking care of your family is our greatest honor," says
Webber Family Motors
. Their commitment to a
better car buying process
has changed the way our communities value and trust car dealerships. To find your perfect car,
schedule an appointment
with Webber Family Motors.