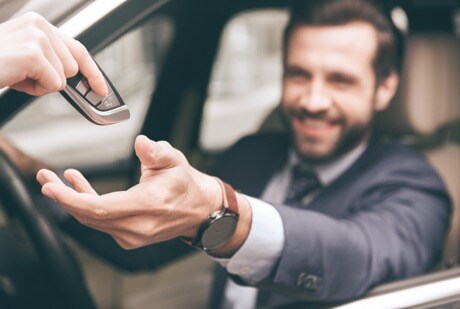 When you love your car, it's easy to disregard what's wrong in favor of what's right. But no matter how attached you are, every car has a breaking point. When repair costs are unsustainable, safety is a concern, and insurance rates have you down, it's time for a new car. If any of these four signs resonate with you, it may be time to visit a local dealership.
1. Repair Costs Are Soaring
A broken door. An irregular sensor of some sort. A mystery leak that's unidentifiable. When the small things become overwhelming, there's a good chance larger issues are right around the corner. All cars have issues from time to time, but when your car becomes a money pit and seems to be having issues all of the time, your car's cost of ownership becomes unsustainable. Don't spend $20 on a $2 car. If your repairs are more than your car payment would be, it's time to start shopping.
2. Safety is Becoming a Concern
Even the most well-maintained cars will eventually become unsafe to operate. Safety is something everyone must asses, especially those with older vehicles that have had issues. Electronic stability control, rearview camera, blind spot monitoring, and forward collision alert are all safety features that older model cars lack. Not to mention, older cars are more likely to break down on highways, a place where no one can be safe just casually sitting there.
3. Insurance Costs Are Rising
It's no question that older vehicles are more expensive to insure. Even with a spotless driving record, older cars cost more to insure due to the safety liability that comes with them. How many times have you found yourself on the side of the road, waiting for a tow? If it's more than once in the last year, there's a problem. Calling your insurance company for a tow should only happen once in a blue moon, not all the time. Your insurance rates are bound to skyrocket if you can't make it from point A to point B.
4. You're in the Mood for Something New
Even if your current car is still doing its job, you don't need an excuse to buy a new or used car. Just like clothes, cars can no longer fit. Maybe your family is growing or a new job requires a long commute. Regardless of the need, or want for that matter, if you think it's time to start hunting for your next car, start looking at your local dealerships.


Let us help you knock out some of those tedious expenses that come with being a car owner. Check out our
free oil change service
. Parting with your car may be hard. But if you are experiencing these four signs, it's time to move on. Start the hunt for an improved vehicle that's
worth the investment
.