Chris Eckhoff is a Sales Manager at Webber Family Motors who focuses on the pre-owned portion of our business. Chris has been part of our team since 2012.
A native of Deer Creek, MN, Chris has been part of the automotive industry since 1994. Prior to Webber, he worked for a dealership in Brainerd.
The Day to Day Role of a Pre-Owned Sales Manager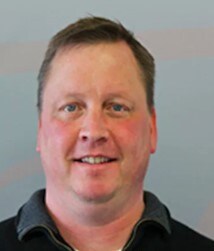 Chris' days are spent reviewing and analyzing the used car market. "We shop so you don't have to," Chris says. He explained how the market fluctuates up and down which a lot of consumers simply aren't aware of. Let's take Chrysler Pacificas for example. Prices will go up and down on a particular make and model. For a handful of weeks, the manufacturer has released hundreds of pre-owned Pacificas into the market.
That floods the market, essentially, driving prices down. It's the law of supply and demand. What does this mean to Webber? If our customers can find these cars anywhere, what warrants a trip to our dealership?
Chris monitors the price and accessibility of vehicles. He recalls a point in the business where he could essentially line up Grand Caravans, nose to nose, and make a line from Detroit Lakes to Fargo - which is 100 miles from here. There were 240 vans total. As a business, how do you distinguish your Caravan from someone else's?
The opposite is true of that particular example of saturation: scarcity. Let's take a 2012 Chevy Tahoe for example. Chris has to extend his search by about 400 miles to find less than 10 of them comparable to the one we have on our lot for resale to analyze price and offerings of.
Buying Pre-Owned from Webber Family Motors
Chris explained what happens when our team acquires a pre-owned vehicle for sale.
"Our service team conducts an appraisal, takes photos, and gets it to our tech team for a full evaluation and 172-point inspection check to ensure the vehicle passes our standards. We ask our team to provide us a with an unbiased number - kind of like going to the doctor for a check-up. What's our cholesterol and blood pressure readings at?
We just need to know the honest facts. We're not looking to overinflate or overcompensate for things that aren't right with the vehicles. We need to understand the baseline of where these cars come in at and what they need to make them excellent candidates for pre-owned sales. We always feel confident putting the Webber Family Motors badge on all vehicles - or else we wouldn't do it. Period."
I asked Chris why he chose Webber Family Motors as his next career and he mentioned our brand has a few differentiators when it comes to setting us apart from competition. We're competitive with our prices; we would never expect any of our customers to pay more simply to do business with us. We're low pressure. We're local and give back to the community. We like to support education, sports, and anything that has to do with our area kids. As a Dad himself, it's important for guys like Chris to be part of something that's bigger and focused on more than selling cars and the bottom line.
Family Guy
Chris has two kids, aged 13 and 11. With his son and daughter, he likes to boat, fish, golf, and play badminton. Badminton? He explains his daughter isn't overly competitive when it comes to sports or leisure activities, but she will tear it up on a badminton court or at a hand of cards. He was quick to add that when his kids win, it's not because he let them - they have to earn victory. It's an important life skill.
Speaking of important life skills, Chris is a bit of a Caribou Coffee fanatic and prefers to consume his iced Caramel High Rise coffee rather quickly to get that caffeine effect going even faster. Everyone has their particular skill sets, right?