When you're in the market for a new vehicle whether brand new or pre-loved, you might be focusing on what make and model you want and what your budget will allow. There's another very important aspect of car buying that should dictate where you end up making your purchase, and that's your new car warranty. What makes Webber Family Motors in Detroit Lakes the best place to shop? Our warranty is second to none.
New Vehicles + Manufacturer Warranty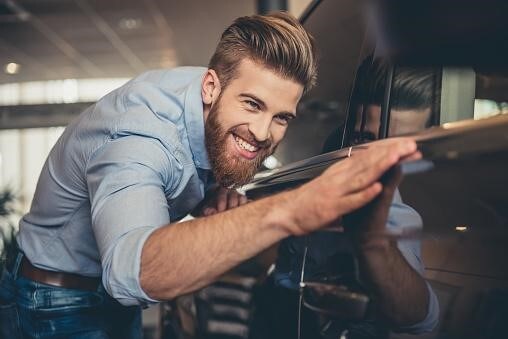 New vehicles come standard with a manufacturer warranty. With it, you'll likely receive bumper-to-bumper warranty, powertrain warranty, or both. These work in conjunction to cover your vehicle's parts, systems, and operational components for a predetermined period of time or mileage. Our new vehicle warranty is 10 years or 150,000 miles; whichever milestone you hit first.
In a typical bumper-to-bumper warranty, the definition can be explained as a protection plan on the vehicle you purchased that covers everything on the car from its front bumper all the way to the rear, with all parts and components between these two bumpers being covered for repair.
A power train warranty protects against your car's bigger systems and components (and those most costly to repair or replace) like engine, transmission, and driveshaft.
At Webber, we include all service brands' warranties across our showroom. That includes:
Ford
Dodge
Jeep
Chrysler
Ram
Fiat
Pre-Owned Vehicles + Warranty Protection
At Webber Family Motors, all of our pre-owned vehicles go through a multi-point inspection, which includes over 170 different aspects and components of the vehicle are gone over before it is made available for sale. During that time, anything that requires repairs, maintenance, and/or new parts is taken care of by our on-site technicians. Once the vehicle is given the stamp of approval by our technicians, it's made available to our customers.
In line with our exclusive new car warranty, Webber's pre-owned warranty coverage is also Our new vehicle warranty is 10 years or 150,000 miles, again, whichever milestone you hit first. That means if you were to shop today, we could offer warranties on vehicles manufactured in 2008 and up.
Regular Maintenance Means Longer Lasting Cars
Warranty protection is no match for common sense when it comes to regular and preventative maintenance on your car. If a part, system, or component needs attention and it's deemed there was neglect in the routine upkeep of your car, you might be on the hook for its service and attention. In general, a bumper-to-bumper warranty excludes the maintenance and upkeep of:
Wiper Blades
Oil Changes
Tires Rotation + Replacement
Air + Fuel Filters
Brake Lining (pads)
and other maintenance items
The vehicle available on the market today have the best durability, innovation, and design principles that mean simply, they last longer. It's not uncommon to own and operate a vehicle for 10 years or more with doing little more to it than regular, and routine maintenance as suggested by the manufacturer. Webber is proud to offer both warranties and service plans to help you achieve that, too.