Consider this scenario. Your trusty vehicle of many years is broken down, and you're awaiting the mechanic's prognosis. As you go about your day hoping for good news, there's definitely some worry. While you hope it's something small and manageable, there's just no way to know for sure until your mechanic calls. Fingers crossed.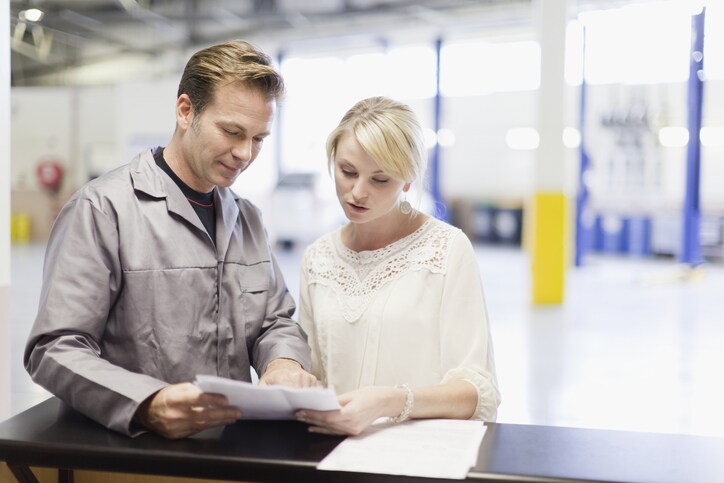 While some car repair costs are simple and straightforward, others can leave you wondering if this is the last problem or the first of many. If you find yourself doubting your vehicle's reliability or worrying it'll leave you stranded, now might be the time to consider your options.
Sometimes, the cost of a vehicle repair is a worthwhile investment, and sometimes it's better to cut your losses. The below information shows some vehicle repairs that can cost as much as (or more!) than a down payment on a new vehicle.
Major Repairs
It's one thing to be told your vehicle needs something minor like a new battery or spark plugs, and something altogether to be facing a larger (read: more expensive) repair. Some common big-ticket items that often need repairing as vehicles age include:
Fuel Pump - $1,000 - $2,000 estimated cost to replace
Head Gasket - $1,200 - $2,000 estimated cost to replace
Timing Belt - $500 - $3,000 estimated cost to replace
Engine Control Unit - $2,000 - $3,000 estimated cost to replace
Transmission $1,800 - $3,500 estimated cost to replace
Blown Motor $2,000 - $7,000 estimated cost to replace
While parts, labor, and service fees vary, these estimates prove that car ownership can come with headaches and points of stress.
Turn Replacement Costs into a Down Payment
On average, the down payment of a new vehicle is 10.4 percent of its overall purchase price. That helps put in perspective what it might take to get into a new vehicle if your current vehicle's retirement is on the horizon. Aside from its monetary value, your vehicle has additional worth including:
Safety: does your vehicle have features or stressors that might indicate there's more than performance being undermined?
Time: how much of your time is invested in fixing, worrying, and arranging alternative transportation when yours is out of commission?
Trade-in: would your current vehicle relieve some of the new car expense pressure?
Reliability: one know truly understands the importance of a reliable car until it's in the shop!
Assurance: what type of fix are you looking at - is this an expense that serves the long term or a minor bandage and temporary solution?
There's no doubt about it - car ownership and everything it entails can prove frustrating from time to time. Determining which step to take when yours isn't working is often daunting. Consider this. You just called the service center or mechanic's shop to schedule your appointment. How often do you find yourself in that predicament?
How much time and inconvenience are you willing to face as you wait to pay for another round of fixes? A down payment on a new (or new to you) vehicle might just be the long-term solution you and your family needs. Weigh the cost of repairs with the practicality of buying a vehicle.
Request an Appointment