Your first time buying a new car might seem like a daunting experience.
You might have heard a horror story or two from friends who didn't understand the process well and ended up getting a bad deal. Alternatively, you may feel a bit overwhelmed by all the steps involved in working out a deal on a new car and are hesitant about your ability to navigate them all.
Regardless, there's no need to panic. Buying a new car is something you can manage if you take on the challenge well-prepared. The following tips will help set you down the right path.
1. Determine Your Wants and Needs
Like many things in life, cars are built to satisfy a purpose. In your case, that purpose will depend on your personal preferences and driving needs.
Will you be carrying around a lot of gear and taking your vehicle offroad? An SUV or truck might be right for you. If you're sticking to city roads and only making short trips, a smaller, fuel-efficient vehicle might be more your style.
Figure out what you can't live without (and what might be nice to have, but not essential) so that you can narrow down what kind of vehicle will work for you.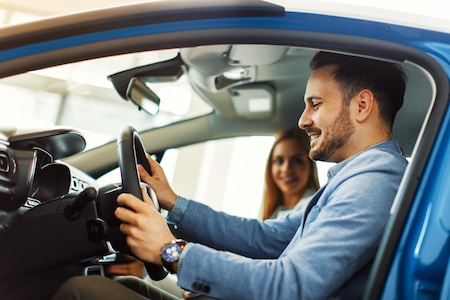 2. Prepare Your Budget in Advance
Few, if any of us, have an unlimited amount of money to work with. Combine that with the fact that the cost of car ownership extends beyond the sticker price of the vehicle you want to purchase, and it makes sense to prepare a reasonable budget to determine what you can afford beforehand.
Bank of America's Better Money Habits blog recommends doing some research on the true cost of car ownership first, then working out how much you can spend in total on a new vehicle purchase to avoid any surprises after you've inked a deal.
3. Work Out Your Loan Options
Similar to working out your budget, you'll want to know how much a lender will grant you for a new car purchase before you head to the lot. This will depend heavily on factors like your creditworthiness, and you can learn more about how car loans work by checking out the Federal Trade Commission's helpful guide on Financing or Leasing a Car.
4. Have a List of Questions
Research alone might not be able to answer all of the questions you have about the vehicles on your list, so be sure to write down whatever additional information you'll want to know and ask a salesperson when you head to the dealership so you can get a better idea of what vehicles will best suit your purposes.
5. Schedule an Appointment Ahead of Time
By calling ahead, you'll be able to ask a few questions about the process you might have ahead of time, and you'll also be able to schedule a test drive at an optimal hour and arrive at a time when you can have the undivided attention of your salesperson.
6. Always Request a Test Drive
Even if a car satisfies all your wants and needs on paper, you'll still need to get behind the wheel to get a feel for it. A thorough test drive (not just around the block and back) will help you make a better determination on whether or not a car is right.
Leave the Dealership a Happy Camper
Once it's all said is done, you can close the deal on a new car and leave a satisfied customer. Remember that you'll maximize your chances of doing so by following these tips, and buying from a reputable dealer who knows their stuff.