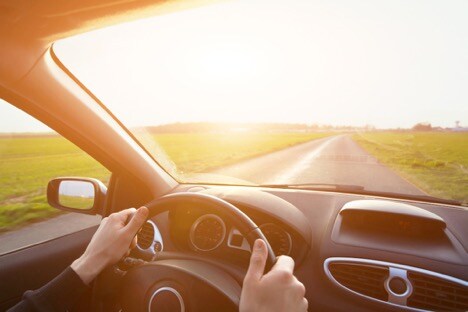 Of the 17.5 million cars and trucks sold in previous years, 70% of those buyers experienced buyer's remorse. So, when making a vehicle purchase, how do you avoid the all-too-common buyer's remorse? To help ease the process of buying a car and make sure you are 100% confident in your purchase, we created these three essential tips to avoid buyer's remorse.
1. Do Your Research Before Buying the Vehicle
This tip may seem like a no-brainer, but really, do your research. It's best to dive into car shopping knowing what you want in a car first. By knowing what features you want and why, it will make finding that perfect car much easier. For an in-depth guide on all you need to know about buying a car, refer to our Car Buying eBook.
After finding a model that strikes your interest, test drive it! Test drives are a part of the research process that helps determine if a particular model is right for you. To make 100% sure that whatever model you are interested in fits your lifestyle, we suggest renting one. By renting one for a week or so, you receive a sense of its drivability, driving habits, body size, and its suitability for your lifestyle.
2. Allow Yourself Enough Time to Think Through the Purchase Before Buying
If you need some time to think, give yourself time to think. Time allows for any butterflies that you may have about the purchase to go away. Remember, you don't owe salespeople anything for their time. There will always be another deal, another time.
3. Make Sure Your Purchase is Based on Reason Versus Emotion
Confidence is key! You did your research and you thought long and hard about this car. Go in with an "I am prepared and I know what I want" state of mind. Everyone wants a good deal, so be reasonable enough to walk away if there is everything but good deals. However, if things line up and you are presented with a solid deal on the perfect car, then it's the right time to get the car.
In the case that you do feel a sense of regret after your purchase, remember that initial thought process of I did my research, I gave myself time to think it through, and I got a solid deal.
Here at Webber Family Motors, we do everything in our power to make sure you are confident and ecstatic about your purchase. For all you need to know about buying cars, download our Car Buying eBook.