Servicing Your Vehicle at Webber Family Motors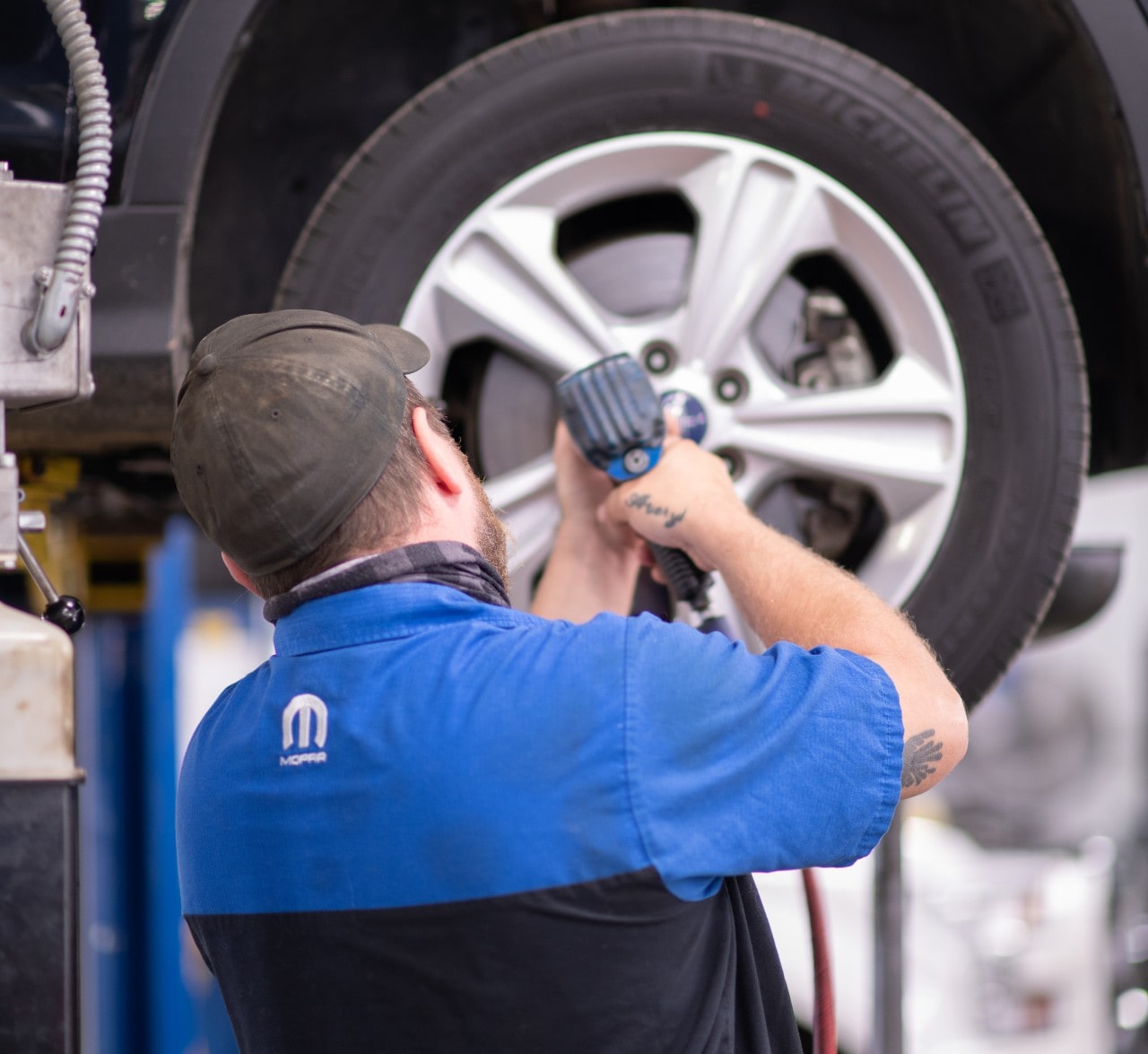 Taking Care of Detroit Lakes, Fargo, Moorhead, and Fergus Falls Drivers
Have you ever been the unfortunate victim of some sort of vehicular mishap? Whether a flat tire on the side of the road, a blown transmission, leaky filter, or a routine oil change, we know sometimes the unexpected happens, as well as the routine checkups for a car. We know how stressful, annoying, and sometimes expensive challenging auto-repair can be. That's why our highly-qualified technicians with over 150 years of combined experience know how to proceed with your vehicle when the going gets tough for Detroit Lakes drivers.
Our dealership takes tremendous pride in showcasing the best service we possibly can. We know how good it feels to have an automotive team be in your corner, that's why we do everything we can to make your service experience is the best it can possibly be. With upfront transparency in needs and pricing, timely estimates, and friendly service based on a platform of trust and professional courtesy, we build relationships that transcend just servicing vehicles, as we call many of our customers friends. There's a distinct advantage in having certified technicians with years of experience on our team, who know how to fix everything from used inventory to our new lineup of Chrysler, Dodge, Ford, Jeep, and Ram models.
Our Collision Center to Help Out the Moorhead Driver
We are one of the preferred auto-collision centers in our greater Detroit Lakes area. From accidents that leave your car, truck, or SUV in rough shape, give us a call as we would be more than happy to fix your vehicle back to pre-accident conditions. Car accidents can happen any time anywhere and always when you least expect it. With considerable variance with damage, it's good to know you have experts who have plenty of experience in the collision department. Our auto-collision repair review goes through a thorough inspection process before getting to the dirty work of bringing your car back to premium shape.
Make sure you also check out our parts department. To make sure your vehicle operates at a premium level, you need the OEM certified, specifically designed part. Anything less than that simply won't get the job done. Our parts department has an extensive collection to offer our Detroit Lakes customers, however, we also have the resources to order parts factory direct if needed. Make sure you visit us for your comprehensive parts needs.
For special savings, make sure you check out our service specials page. With coupons designed to be friendly towards your wallet, we have numerous special offers for you to take advantage of.
Our Regular Service Center: For the Basic Auto Repair and Routine Maintenance for Fargo Drivers
Whether you need the simple oil change and tire rotation, to more advanced maintenance such as if your transmission is blown or you need to replace a spark plug, we can do it all here at Webber Family Motors. Inspections, diagnostics, repair, parts placement and more are all a part of the experience we provide. We know that Fergus Falls customers have put their faith in us for transparent and fair service, as we would never let that trust falter at our dealership.
We are open Monday-Friday from 7:00 AM-6:00 PM, as well as Saturday from 8:00 AM-5:00 PM, and closed on Sunday. We encourage you to stop by Webber Family Motors and schedule an appointment at any time so we can serve you to the best of our ability.
Simply let us know what you need in the fields below. For all Quick Lane® at Webber Family Motors oil change requests, there's no appointment necessary. See our Quick Lane® service hours here. 
It is an honor to let our family serve yours.